Philips AVENT Glass Feeding Bottle 240 ML PK1 (Natural Range) (SCF673/13)
Brand: Philips
Product Code: SCF673/13
Availability:

In Stock
Rs. 3,145.00

Rs. 2,830.50
Feeding Babies the Natural Way!
Natural latch on:
1 Bottle
8oz/240ml
Extra soft newborn flow nipple
1m+
Different Flow Rates of Nipples
Philips Avent Advanced bottle provides different flow rates to develop the growth of your babies. Age indications are approximate as babies develop at different rates.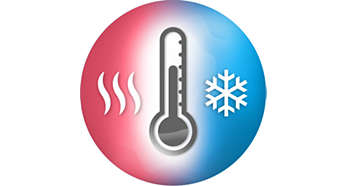 Increased Comfort by Ergonomic Shape
The bottle shape is designed in such a way that is easy to hold and grip in any direction to increase the comfort level for moms and baby's tiny hands.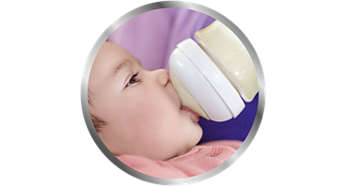 Clinically Proven Anti-colic System
The unique valve on the nipple keeps the air out of your baby's tummy into the bottle while your baby feeds.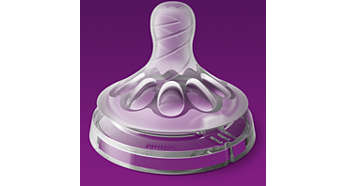 Flexible & Anti-Collapse Ribbed Teat Design
The petals inside the teat increase the softness and the flexibility of the teat to ensure that no teats are collapsed for growing babies.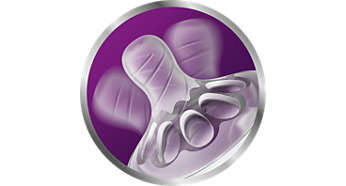 BPA Free* Bottles
All Philips AventNatural bottles are made of BPA free* material (polypropylene).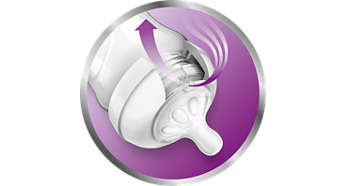 Easy To Use, Clean and Assemble
The necks of the bottles are wide enough to make the assembling, filling and cleaning easy and quick.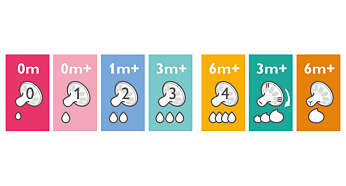 Heat Resistance
The natural glass bottle is heat resistant. It can be easily stored in the refrigerator, warmed and can also be sterilized.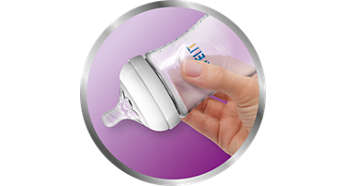 Pharmaceutical Grade Glass
High quality recyclable borosilicate glass to ensure maximum purity.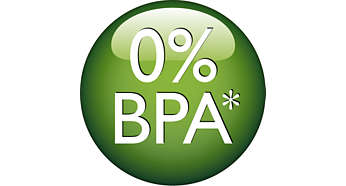 Compatible with the Philips Avent Natural Range
Philips Avent Natural bottle is compatible with the overall range ofPhilips Avent, excluding Classic bottles and cup handles. Natural bottles are advised to be used with the Natural feeding nipples.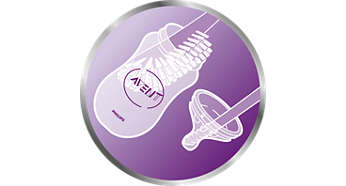 Bottles Design as per Your Baby's Needs
Philips Avent Natural bottles are available in 4 different sizes and 7 different nipples for the babies at different growing levels. The flexibility, design and softness of the nipples increase the flow rates and the size of the bottles keep up with the growth and development of your baby.