Tips for Traveling While Pregnant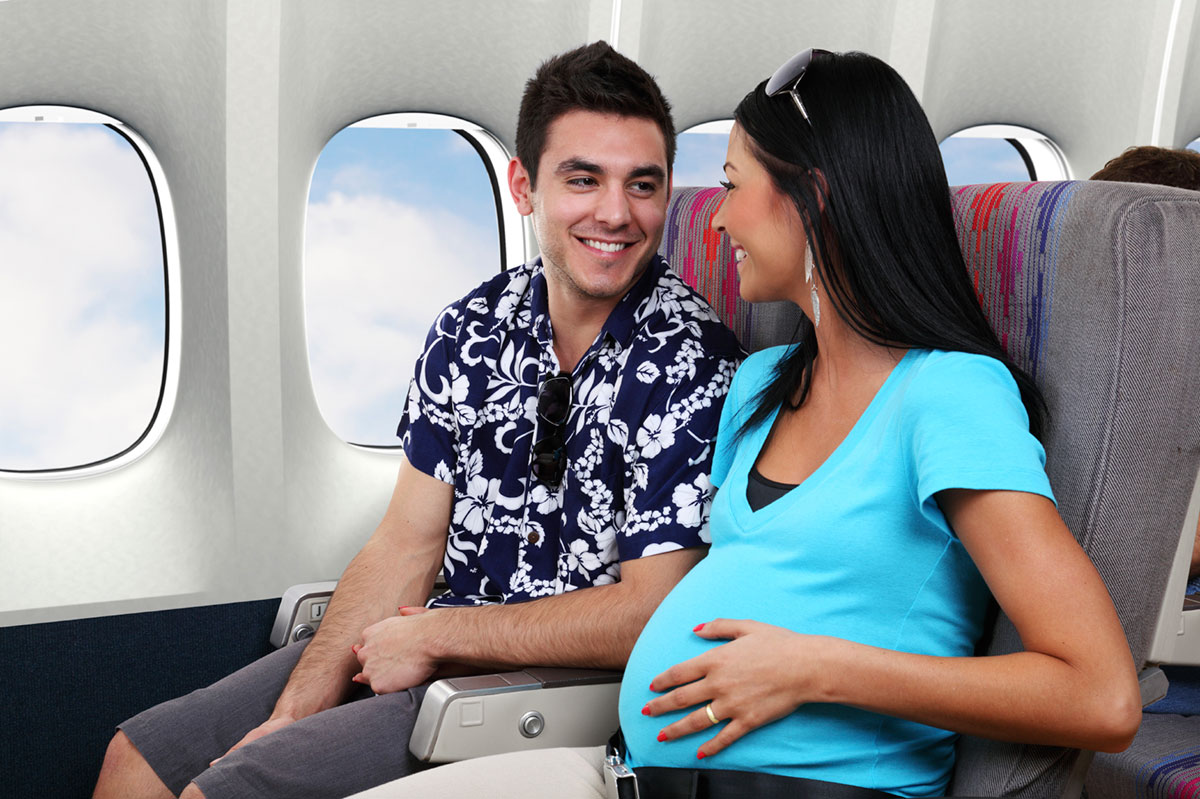 Pregnancy could be hard if you are traveling. Travelling requires planning and once you become a parent it becomes really difficult to get that much time to plan. You must always consult your doctor before traveling but usually, it is safe to travel while pregnant. There are many things which you should avoid while pregnant but don't be sad, here are some tips to help you make your traveling experience smooth.

Stretch:
If your ankles are already swollen and you have a strained back, flying could be really difficult. Make sure you get up from your seat after thirty minutes for a stretch. Stretching while traveling reduces aches, swelling, discomfort, and jetlag and also helps improve blood circulation.
Snacks:
If all those cravings are making you insane during your pregnancy, don't forget to take your favorite snacks on the vacations to reduce nausea during the plane ride.
Nausea Medication:
Morning sickness and nausea is another thing that drives a pregnant lady insane. Medications which are safe to take during pregnancy can be taken but only after your doctor's advice.
Traveling In the Second Trimester:
At this stage, you may have overcome morning sickness and you won't be that tired as you will enter the third trimester. You can take photos on your vacations with that baby bump.
Know The Area Where You Are Heading:
You must research the place where you are going. Do look out for the civil unrest or any diseases and other current events. You should also know if there is any good hospital nearby the hotel.
Travel Insurance:
It is important to have travel insurance when you are traveling while pregnant. In this way, your expenses can be covered outside your county and it will also reimburse you if you think you cannot make your trip due to unexpected medical reasons.
Travelling can be great if planned and properly managed even while pregnant. Just make sure you don't rush into anything while going on vacations.