Things Toddlers' Mothers Have In Their Bags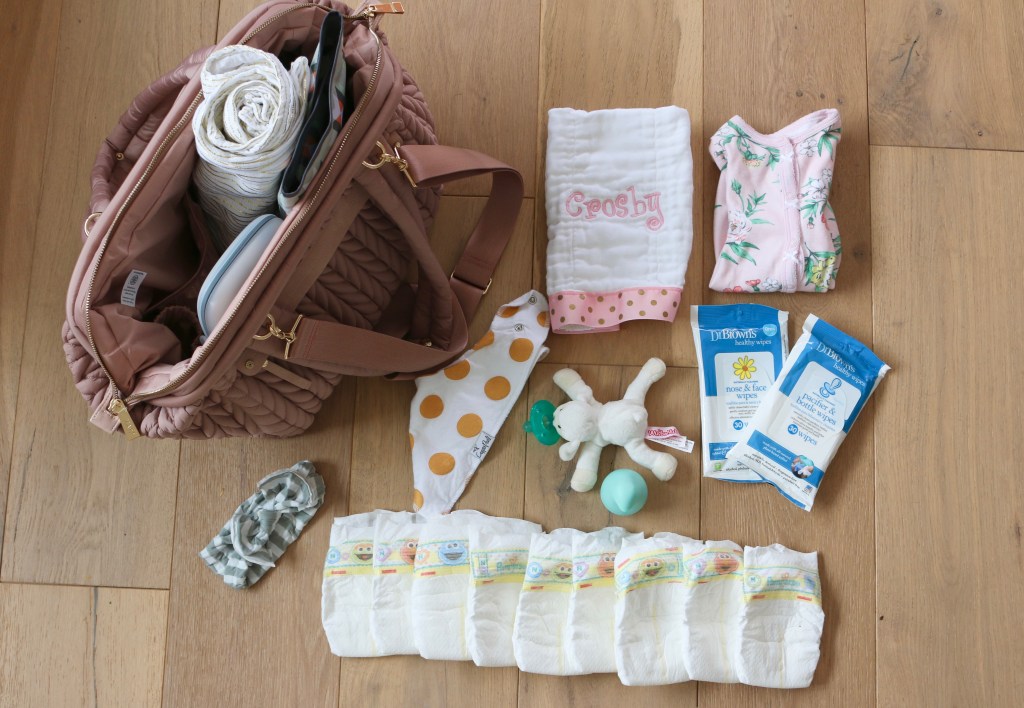 Gone are the days when you would go out with a clutch matching your outfit with your credit card, lip gloss and cell phone?
Now that you are a mom, the chances of going out like that are almost zero. Having a toddler will make you forget about all the things that you used to carry in your tiny clutches. Be prepared to carry big tote bag packed with different stuff. Here is what all mommies are most likely to carry in their bags after they have kids:
A top quality sunscreen which is SPF 50, oxybenzone and paraben free and expensive than an average haircut.
A pack of band-aids for the little injuries toddlers get during their play times.
Coupons of different ice cream parlors and frozen yogurt shops.
Toy cars especially the broken pieces of cars here and there.
A decomposed piece of apple.
Used wipes and tissue papers.
An almost empty bottle of hand sanitizer.
A small sippy cup or water bottle
Extra pair of underwear because the toddler is still under the phase of potty training.
A cracked screen phone because the toddler usually throws away the phone when they are throwing tantrums.
Looking for ways on how to be a happy stay at home mom? Check this out!
A couple of diapers for just in case.
Dried out markers and broken crayons.
An extra outfit for the toddler to replace the one that they dirty during their play time.
A wrapper of cookies and some healthy but untouched snacks such as nuts, raisins or cut-up fruits.
A used and old dirty bib which you thought you washed- but you forgot that it was in your bag the whole time.
Here are some great memory tips for moms!
A few coins lying in every pocket of your bag.
Reading glasses without the cover and of course with dirty frames.
Lip gloss, because you got to shine and look good wherever you go instead of looking all messed up from the hectic and busy lifestyle.
What do you moms have in your bags? Share with us!