Reasons Why Aunts Are Special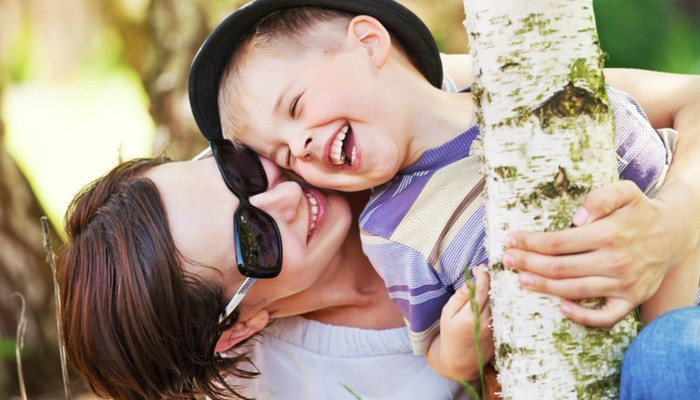 Parents obviously play an important role in a child' life but aunts also play a unique role. Aunts undoubtedly play an essential role in the upbringing of a child. Usually, aunts are referred as 'second moms'. The love they give to their nephews and nieces are extraordinary.
While parents teach and advise their kids and grandparents spoil them, aunts, on the other hand, do this all. Aunts are always a positive influence on the kid's life and hence they are always happy around them.
RELATED: Decisions to make upon arrival of a new baby
Here are a few reasons which make aunts absolutely amazing:
Aunts always love to play:
Aunts love spending time with their nieces and nephews. A child always knows that they will have a great time whenever their aunts are over. They know they will have fun trips and games all day long.
They give the best gifts:
Aunts are always a cause of excitement to the kids. They usually give them gifts on a random basis which is perfect for the nephew or niece.
Aunts might give a different perspective of life:
Aunts help the kids learn in their own unique and fun way which is different from the opinions of parents. It could be anything, from teaching alphabets and numbers to advise them about any situation.
They make the best babysitters:
Kids listen to their aunts whenever they call them for a change of clothes or when it's dinner time. Whenever the parents need a break, aunts are always happy to babysit the kids. A sleepover or babysitting builds a special bond between the aunt and the kid and also develop wonderful memories.
Aunts solve problems which children don't share with their parents:
Whenever a nephew or niece needs a piece of advice, they are naturally inclined to share it with their aunts. Aunts are ready to listen to the problems of any kind and are always ready to help, even discreetly. They can be the best secret keepers.
They also support parents:
Of course, you don't come with a parenting instruction manual when you have children. Aunts who have kids can also give the best-experienced tips to the parents too.
ALSO, READ PARENTING TIPS FOR NEW MOMS
Best role models:
Children tend to copy the adults around them. An aunt always knows how to behave in front of a child and will always teach them to be kind and treat others well. They teach values to the kids and tell them what is best for them.
Do you have a special aunt?
It is pretty obvious that aunts always make lives fun and happier whenever they are around. Enjoy the time spent with them and treasure some memorable moments in life.
Do you have an aunt/aunts and how important are they for you? Feel free to share with us!