Top Tips: quick and simple ways to take time out and treat yourself over the holidays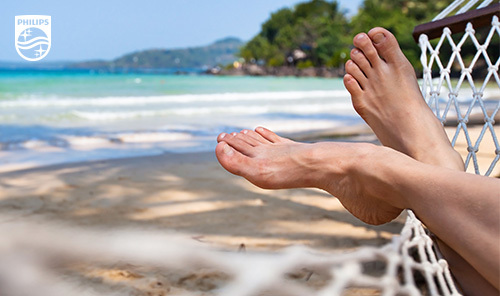 Being a parent can be busy and stressful, and with lots to do we often forget to make time for ourselves. It's important to take a step back out and give yourself a break, so here are some useful suggestions on how to take time out and treat yourself.
Take a break, even for just a few minutes. You may not be able to avoid all the stress, but you can get away for just a short time to help you feel less overwhelmed. Giving yourself permission to take a brief 'stress break' with a hot drink, and often the brief pause means you'll return with a new perspective.
Over the holidays, stay healthy and bring back memories of summer days on the cold winter mornings by creating a delicious breakfast for yourself. Perhaps a sweet natural fresh Greek yogurt loaded with dried fruits, nuts and honey or homemade smoothie. You can swap the dried fruit for fresh or frozen berries. Choose your favorite!
The trick is to fit in 'me' time when it works for you. You don't need to hire a babysitter or ask someone to watch over the kids to enjoy a short break. You can do this when the little ones are sleeping at home, or during your break at work.
You may not feel like it but exercise fills you with endorphins and can keep stress at bay, even if it's just going outside for a walk or a little dance around the living room. The trick is to find the type of exercise you enjoy. You can also get the kids involved too so everyone benefits.
Making time to have a fifteen-minute to a one-hour break can work wonders. You can listen to relaxing music, read an inspirational book, engage in a hobby, catch-up with friends on social media, or just take a nap.
Who doesn't love a chocolate treat? On busy days reward yourself with some dark chocolate – with a high percentage of cocoa solids, it has potential benefits in terms of heart health and slightly reducing blood pressure.
Take advantage of all those extra visitors (and potential babysitters) over the holiday season and book a beauty treatment, shopping trip or simply a catch-up with friends.
We'd love to hear your top time out suggestions! Share your thoughts with other moms on Philips Avent Facebook.