An Airplane Trip With Your Little One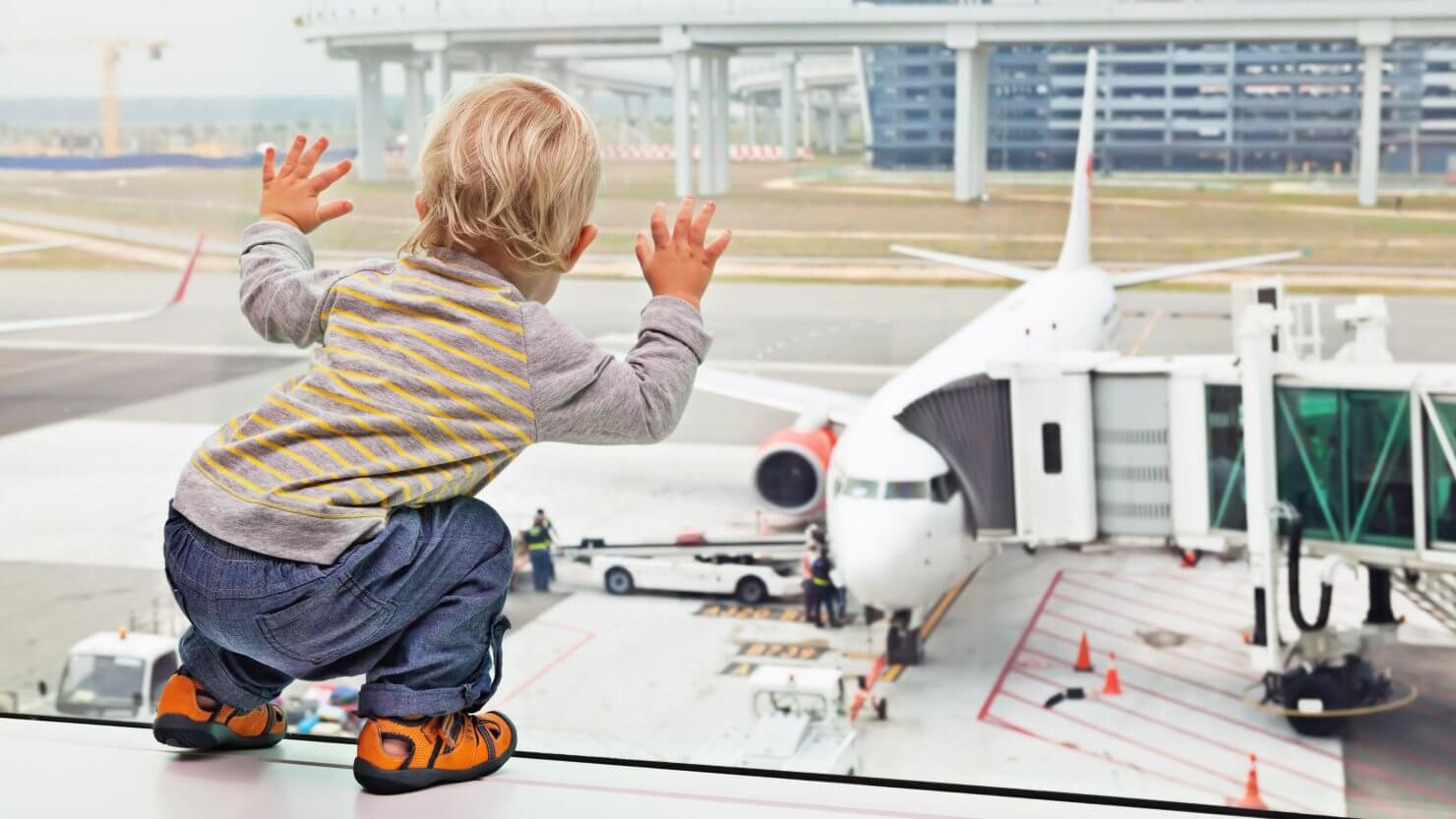 Baby's first flight can be as memorable as the first birthday. It can either go totally smooth or you can end up making everyone's lives miserable during the whole flight. But fret not; we are here to make sure that your airplane is a success if you follow these simple baby travel tips:

Give Yourself Some Time:
Everything takes time when you are with your baby especially when you are traveling. Your little one might give you last moment surprises such as diaper change, spit up all over etc so make sure that you have planned accordingly before leaving for the airport.
Don't Over Pack:
Do not overstuff the baby bag, because you will be carrying it along with your baby. Bring one carry-on for both of you unless you are going on a long flight. Make sure to keep baby essentials such as diapers, wipes, extra pair of clothes, bibs, bottles and a toy.
Wear Your Baby:
If you wear your baby it will be easier to maneuver the baby throughout the airport instead of carrying and dragging the carrier or stroller. The stroller can also be a pain to open and close it again and again at security checks.
Wear Comfortable Clothes:
Make sure that you and your baby are dressed comfortably during the flight. Planes usually get chilly so don't forget to keep an extra sweater or baby blanket.
Feed During Take Off & Landing:
Give
baby food
to your little one during takeoff or landing. It will help pop your baby's ears during the flight and elevation changes. But if the baby is sleeping, don't wake him up.
Lend A Hand:
As soon as your flight is called, make sure you are the first one to board and deplane last. In this way, you will get the extra assistance from the cabin crew. Don't hesitate to ask for help. The flight attendants are always happy to help form warming the baby bottles to setting up the restroom table for a diaper change. They will gladly help because they don't want a cranky baby and make the flight unbearable for the other passengers too.
If your baby has a meltdown on the plane, its okay, just don't freak out. There would be other parents on the flight who would've experienced the same scenario in their lives. Just remember that the flight isn't going to last forever- try to make your baby happy by playing with him or go for a little walk down the aisle to distract your little one.