Philips AVENT New Born Starter Set (Classic Plus PP) (SCD371/00)
Product Code: SCD371/00
Availability:

In Stock
Rs. 8,200.00

Rs. 6,970.00
Medically Proven to be comfortable by providing proper ventilation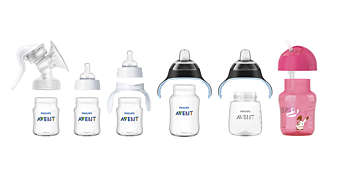 A huge range to choose from
Combine with our other products to get the best out of your teats.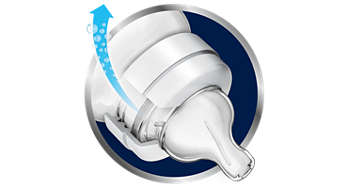 Innovative anti-colic Valve
Our anti-colic valve is intended to fend off air from your child's stomach to lessen colic and uneasiness. As your child bolsters, the valve coordinated into the nipple flexes to enable air into the bottle to avert vacuum and vents it towards the back of the bottle. It keeps air in the jug and far from child's belly to help diminish colic and distress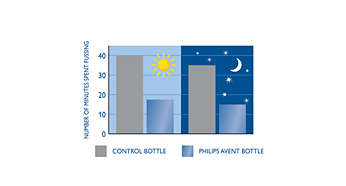 Less worried nights
Philip Avent bottle lessens complaining. Infants fed with Philips Avent Anti-colic bottles experienced 60% less whining during the evening, than babies bolstered with a contender's anti-colic bottle.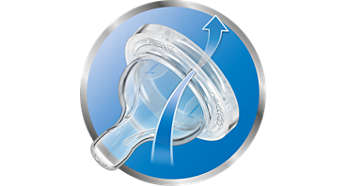 Milk flow as per baby needs
The special valve on the nipple flexes as per baby's sucking. Milk will only flow at the pace chosen by baby to minimize different health issues.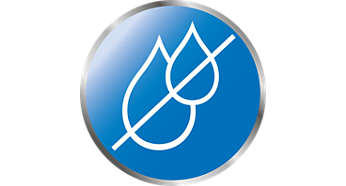 Leak-free Technology
No-drain technology makes it mess free and baby can drink easily without you worrying for any drips or leaks. When not feeding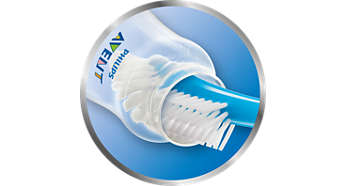 Easy to Wash and Clean
The wider neck area makes it easy to wash and clean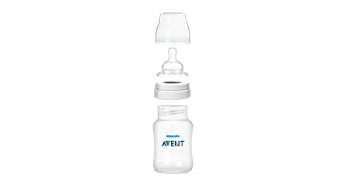 Easy to disassemble
The new design has limited parts that make it easy to assemble/disassemble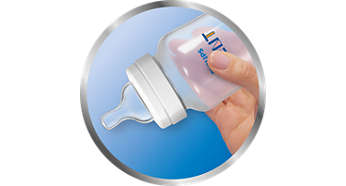 Innovated for your child's changing needs
The Philips Avent Natural bottle is accessible in 4 sizes and 7 distinct nipple for each improvement phase of your child. With various nipple delicate quality, adaptability and design and with increasing flow rates and container sizes that keep with your child's development and advancement.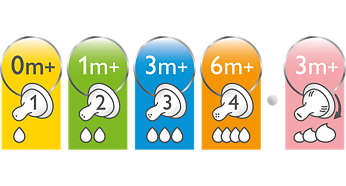 Specially Designed Brush head and tip
The curvature on the brush reaches the corner of all types of bottles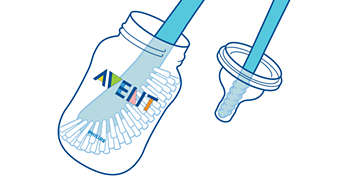 Manufactured from BPA free material
This Philips Avent teat for babies is produced using BPA free material.