Natural II PP 60ml Feeding Bottle PK1 - (SCF039/17)
Product Code: SCF039/17
Availability:

In Stock
Rs. 1,750.00

Rs. 1,575.00
Easy to combine with breastfeeding
Natural latch on
1 Bottle
2 oz/60ml
First flow nipple
0m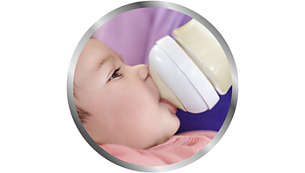 Natural latch-on due to the wide breast shaped teat
The wide breast shaped teat promotes a natural latch-on similar to the breast, making it easy for your baby to combine breast and bottle feeding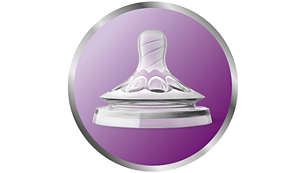 Ultra soft teat designed to mimic the feel of the breast
he teat has an ultra soft texture, designed to mimic the feel of the breast.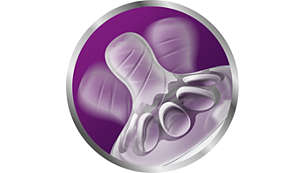 Flexible spiral design, combined with our unique comfort petals to create a flexible teat, allowing for a more natural feed without teat collapse.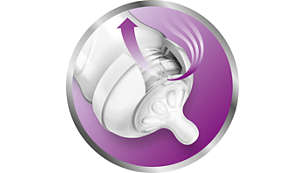 Anti-colic valve designed to reduce colic and discomfort
Anti-colic valve designed to keep air away from your baby's tummy, to help reduce colic and discomfort.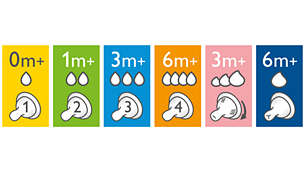 Teats with different flow rates available
The Philips Avent Natural range offers different teat softness and increasing flow rates for each of your baby's development stages.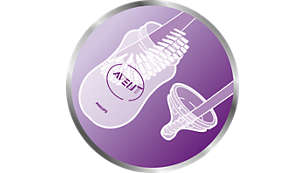 Simple to use and clean, quick and easy assembly
Wide bottle neck makes filling and cleaning easy. Only a few parts for quick and simple assembly.
Smaller 2 oz/60 ml bottle designed for newborn feeding
A smaller-size bottle to help ensure the appropriate amount for baby's smaller tummy
Slower-flow teat
A smaller hole size delivers a more controlled flow rate for babies who drink more slowly.