Philips AVENT Natural Double Elec. Breast Pump Ultra Comfort - SCF334/31
Product Code: SCF334/31
Availability:

In Stock
Philips AVENT Natural Double Electrical Breast Pump
Natural
Includes 2x 4oz feeding bottles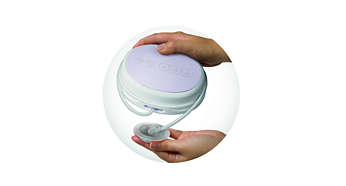 More Milk Naturally With Maximum Comfort
Lightweight Design
The breast pump is a compact design which makes it easier to position. The uniquely designed handle makes milk expressing comfortable and controllable.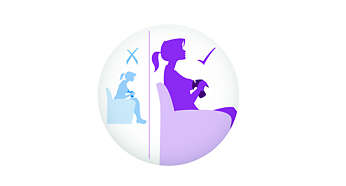 Gentle Stimulation Mode with Pumping Settings
Once the pump is switched on, it gently starts pumping the milk. Then choose from the 3 pumping settings to make the milk flow as per your comfort level.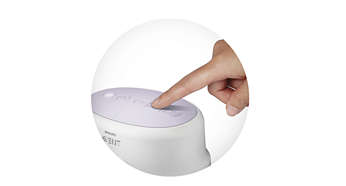 Easy One Touch Button Operation
Single touch electric breast pump is ideal for mothers who pump milk regularly and value being able to pump milk without any effort.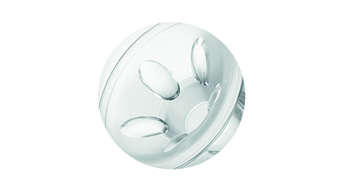 Unique Design for Comfortable Pumping
The breast pump is uniquely designed to make the milk flow pass seamlessly from the breast into the bottle. You can sit comfortably during the entire process without leaning forward to ensure that the milk goes straight into the bottle.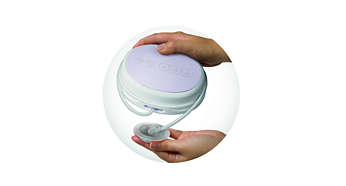 Breast Pump with Massage Cushion
The massage cushion of the breast pump has a velvety texture and gives a comfortable and gentle feeling of milk flow.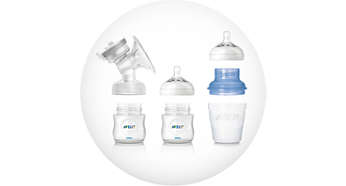 Compatible with Philips Avent feeding bottles
The Philips Avent electrical breast pump is compatible with all feeding bottles including Classic bottles and milk storage containers. Philips Avent offers a wide range of breast care accessories to enhance our comfort and make you breastfeed for longer.
Easy Assembly of Parts
The assembly of matching parts is very easy and intuitive.
Easy to Clean
Avent electrical breast pump is easy to clean due to its small separate parts. It can be easily washed in the dishwasher except the electrical parts.
Natural Bottle and Nipple for Natural Latch On
The wide breast shaped nipple promotes natural latch on similar to the breast making it easier and comfortable for the baby to combine breast and bottle feeding.
2 Year Guarantee
Philips offers 2 years worldwide warranty for the electrical pump.