Philips Avent 2-IN-1 Electric Sterilizer (SCF922/03)
Product Code: SCF922/03
Availability:

In Stock
Rs. 17,250.00

Rs. 12,937.50
Effective and Compact Sterilization
2-in-1 space saving design
Sterilizes in 10 minutes
Fits 5 Philips Avent bottles
Kills 99.9% of harmful germs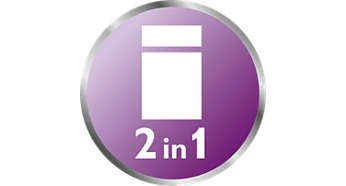 2 in 1 Sterilizer Design
Sterilize the bottles and accessories like teats, caps and soothers in the small basket of the sterilizer. The sterilizer is designed in such a way that it doesn't even take too much space.
Kills 99.9% Harmful Germs
Natural steam is used to sterilize baby bottles and other products which kills 99.9% of harmful germs without any chemical. This gives every mom a peace of mind that their babies are using sterilized bottles.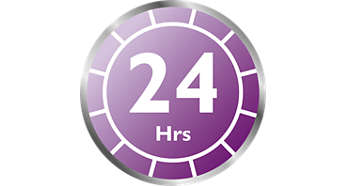 Sterilizes for up to 24 hours
Sterilizer keep the contents like bottles and accessories sterilized for up to 24 hours if the lid is kept closed.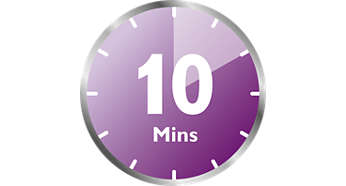 Auto Shut Off System
The sterilizing is done in about 10 minutes and after that the sterilizer shuts off automatically.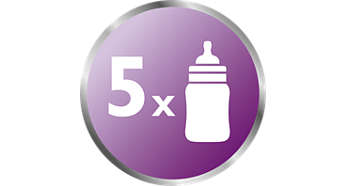 Spacious Design
The compact and spacious design of the sterilizer fits 5 Philips Avent baby bottles at one time.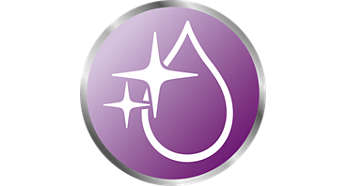 Safe Sterilizing & Easy Cleaning
With the help of our open design, it is really easy to keep the heating plate clean, allowing you to sterilize with clean steam every time.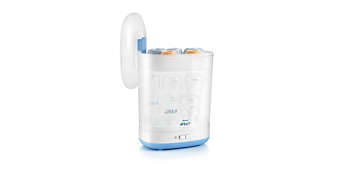 Multi-function Lid Design
Sterilizer's lid is designed in a way that it can be hung on the side of the sterilizer after using it.
Sterilizes Bottles & Accessories
Sterilizer is used for both standard and wide neck baby bottles. It also sterilizes other baby and mother care products like breast pumps and accessories.